SDA Angus
Old Pointe-aux-Trembles, Montreal, QC

SDA Angus needs to revitalize a residential area by renovating a few buildings to create a new living environment that will meet the needs of the community.
Note: Links on this page direct to content in French
Context and need
SDA Angus has a project to revitalize Notre-Dame Street in Vieux Pointe-aux-Trembles in the east end of Montreal. This street requires a major overhaul in order to give it back its vitality through ecological real estate projects, an improvement of the commercial offer and the animation of the area. At the heart of the project is a quadrangle of a few buildings that need to be renovated and find a new role in the community Click here for more details on the project and here for the citizen participation process.
The projet Cœur du village on Cocoriko helped identify which local businesses would be of interest to the community and would contribute to its development. It was very much in the mission of the social economy enterprise to spearhead the urban revitalization of this area.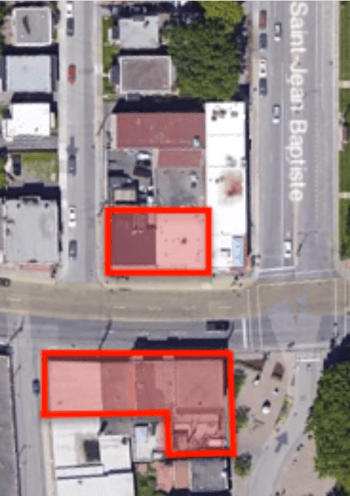 Success
The Angus Development Corporation launched the consultation with some proposals. In addition to votes on its proposals, it received several proposals from citizens that improved on the original ideas.
"The platform is simple to use and allows for multiple images to be included so respondents can fully understand the projects submitted. The results are easy to view, in real time. We really enjoyed our experience." Isabelle Hébert, Angus Development Corporation "
In figures
Promotional activities were conducted to inform the community about the online consultation and the response was very good. The level of participation was excellent: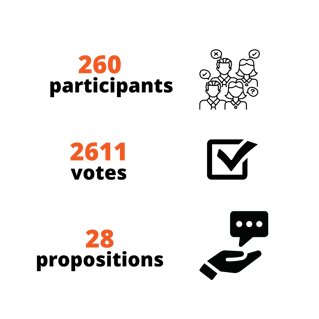 Impact
The main impact was the seamless integration of the online participation platform into the consultation process, which included several components including meetings with key groups and individuals in the community.
On June 1, 2022, Angus Development Corporation submitted its Old Pointe-aux-Trembles revitalization project to the community during an open house.
Do the same and book your FREE demo!