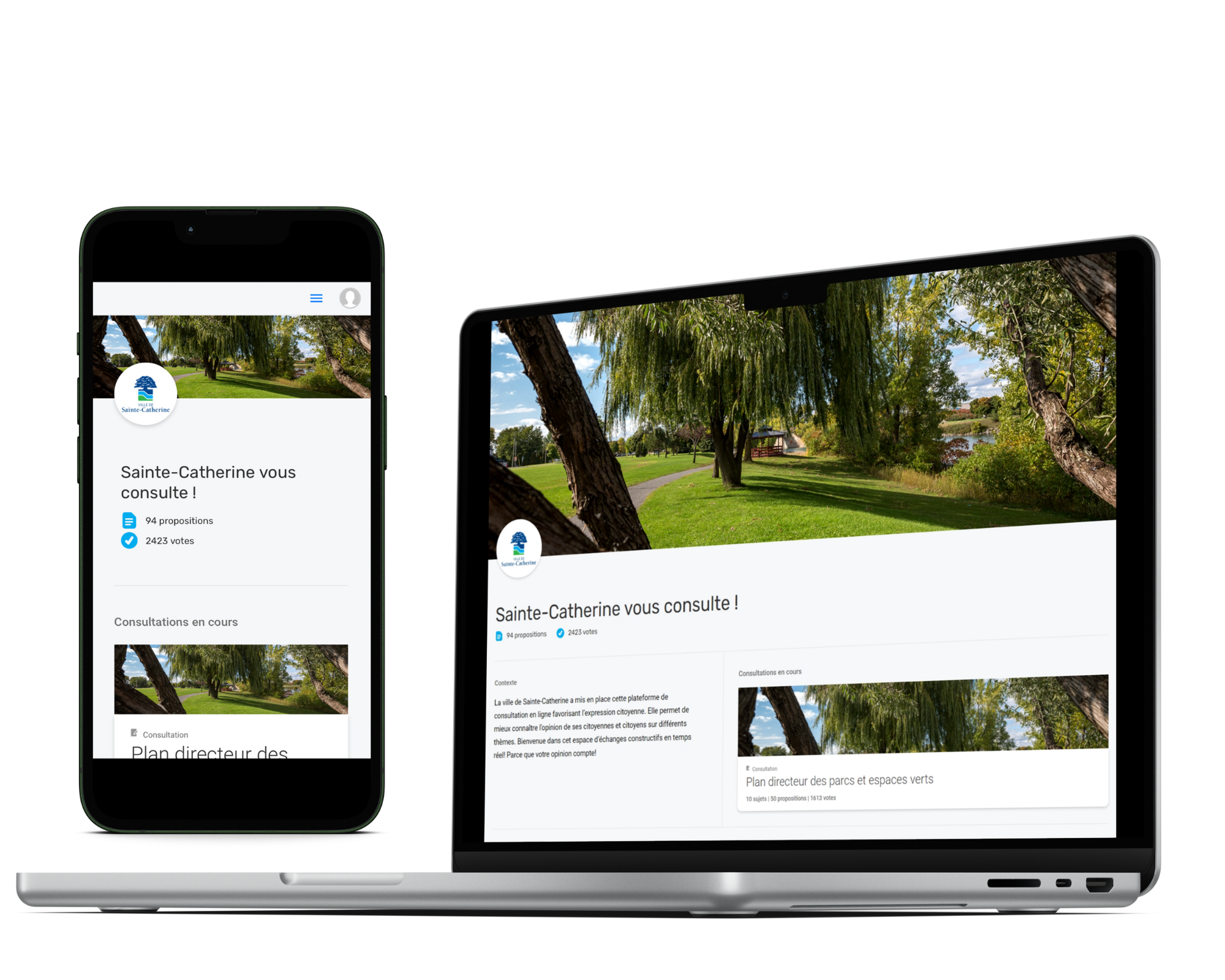 This privacy policy describes how Cocoriko uses and protects the information you provide to it when you use this website (cocoriko.org) or any website hosted on the Cocoriko platform. Cocoriko works to ensure that your personal information is protected. The information which personally identifies you and which is required when you access this website will only be used by Cocoriko in accordance with this privacy policy.
Please note that the administrator of your community will have access to some of your personal information, depending on the preferences you have chosen in your profile. We have no control over the activities and actions of your community administrator, and as such, we cannot be held responsible for the protection and privacy of any information that is transmitted to your administrator, within the community. We recommend that you read the privacy policies put in place by the organization or the person acting as an administrator of this community and we expressly disclaim any responsibility towards them, to the fullest extent permitted by law.
If you have any questions relating to personal information protection, please contact our Privacy Officer:
Yves Alary - President and Founder, Cocoriko
privacy@cocoriko.org
This privacy policy has been in effect since January 12, 2016 and has been updated on September 21, 2023.
INFORMATION COLLECTED
When you create a Cocoriko account, you must provide your name, email address, age, gender and postal code. You also have the option of providing other personal information.
We use this information to improve the quality and relevance of the surveys and statistical data presented, to filter website content to adapt it to your region and to administer your account.
COOKIES
A cookie is a small text file stored on a user's computer for archival purposes. We use cookies on this site. We do not associate the information stored in cookies with personal information submitted during your visit to our site.
We use session identification cookies and persistent cookies. Session identification cookies expire when you exit your browser. Session cookies are used by our website to track your current session and are never transmitted to us. A persistent cookie remains on your hard drive for an extended period of time. Persistent cookies allow you to maintain your connection, to know your language preferences, to note certain errors that occur while browsing and to record the duration of the session. It is possible to delete persistent cookies by following the instructions provided in the "Help" section of your browser. http://en.wikipedia.org/wiki/HTTP_cookie
If you decline cookies, you can still use our site. However, your ability to use certain areas of our site, such as participation in surveys and comments, will be limited.
The data tracking company we do business with uses cookies. We do not have access to these cookies and we do not control them.
Our third party partners use clear GIFs (or web beacons / spy pixels), images and scripts that help them better manage content on our site. We do not maintain any connection between the information collected and the personal information of our "customers" or "users".
Like most websites, we collect certain information automatically and keep it in historical files. This information contains IP (Internet Protocol) addresses, browser type, Internet service provider, referring and exit pages, operating system, system date and time, and data from the browsing path.
We use this information, without identifying users individually, to analyze trends, administer the site, track user navigation through the site, and collect demographic data about our user base as a whole.
SECURITY
We are committed to protecting all the personal information you provide to us. In order to prevent unauthorized access or disclosure, we have put in place physical, electronic and administrative procedures to protect and secure the information we collect online. When you enter personal information on our registration form and on our login page, we encrypt its transmission using secure encryption protocol technology (Secure Socket Layer or SSL). We take all reasonable steps to prevent the loss, misuse and alteration of personal information in our possession. However, no method of transmission over the Internet or method of electronic storage is 100% secure. We therefore cannot guarantee absolute security.
LINKS TO OTHER WEBSITES
Our website may contain links to other websites which may be of interest to you. We do not, however, have any control over these other websites. When you use these links to leave Cocoriko's site, we cannot therefore be held responsible for the protection and confidentiality of any information that you may provide while visiting these other sites. Such sites are not subject to this privacy policy. We recommend that you exercise caution and read the privacy policy that applies to the website in question.
You can log on to our site using an identification service such as Facebook Connect or through an Open ID service provider. These services will authenticate your identity and give you the opportunity to provide us with certain personal information such as your name and email address to pre-complete our registration form. Services such as Facebook Connect give you the ability to post information about your activities on this site on your profile page to other members of your network.
Our website includes social media features, such as the Facebook Like button, as well as widgets, such as the Share button or the interactive mini-programs that run on our site. These functions may collect your IP address and the page you are visiting on our site. They can also install a cookie to be able to function correctly. Social media functions and widgets are hosted by a third party or directly on our site. Your use of these features is subject to the privacy policy of the company providing them to you.
CONTROL OF YOUR PERSONAL INFORMATION
By default, you agree that everything you post on Cocoriko's website will be public. If Cocoriko must share certain personal information with its collaborators or trusted external partners for the purpose of improving this website, it will be done under a confidentiality agreement. Cocoriko will not sell, distribute or rent your personal information to anyone without your permission, unless required to do so by law. We use your personal information for statistical purposes and to ensure the proper functioning of this website. We obey the warrants, subpoenas and orders of the courts, and all other legal process. We will also exercise our rights if we discover that your activities on our website violate our terms or other terms of use.
If Cocoriko is the subject of a merger or takeover or if it proceeds to the sale of part or all of its assets, you will be notified by email and / or by a prominently posted notice on our website when there is a change in ownership or in the use of your personal information, and to advise you of your choices regarding your personal information.
We may share your personal information with companies that provide services to us as part of our operational activities. These companies are authorized to use your personal information only as part of the services we provide to them.
We do not collect personal information from messages posted on our bulletin boards and forums. However, we cannot guarantee that the personal information you choose to disclose in our bulletin boards and forums will not be collected and used by third parties. Cocoriko can not be held responsible for the use made of the information displayed on this site, has no control over such use and does not endorse any allegation or statement made by a third party. To request removal of your personal information from our community forum, contact us at info@cocoriko.org. We may not be able to delete your personal information. If this is the case, we will let you know and let you know the reason.
Browsing the Cocoriko website does not automatically create a professional or commercial relationship with us. Sites that claim a link with Cocoriko do so without our permission, unless otherwise noted.
Only authorized employees and administrators can access all of your personal information to ensure the proper functioning of the website, regardless of your privacy choices. It is your responsibility to choose the privacy options that are right for you. By default, you agree that everything you post on Cocoriko's website will be public. If Cocoriko must share certain personal information with its collaborators or trusted external partners for the purpose of improving this website, it will be done under a confidentiality agreement. Cocoriko will not sell, distribute or rent your personal information to anyone without your permission, unless required to do so by law.
USER ACCESS
If your personal information changes or if you no longer wish to use our services, you can correct, update, modify or delete your information or deactivate the service by making the required changes in your profile page, by sending an email to our customer support service at info@cocoriko.org, or by contacting us by phone or mail at the contact details listed below.
If you would like to subscribe to our newsletter, we will use your name and email address to send it to you. In order to respect your right to confidentiality, you have the possibility to unsubscribe and thus cease to receive our newsletter or our advertising emails by following the unsubscribe procedure indicated in these emails, by modifying your Email preferences in the settings page of your account or by contacting us at info@cocoriko.org.
We will keep your data for as long as your account is active or as long as it is needed to provide you with services. We will retain and use your information to the extent necessary to comply with our legal obligations, resolve disputes and enforce our commitments.
NOTICE OF CHANGE TO THE PRIVACY POLICY
We may update this privacy policy to reflect changes in our information practices. If we make any changes to the way we use your personal information, we will notify you by email (sent to the email address specified in your account) or through the means of notification offered on this site, before the change is made. 'application. We encourage you to periodically review this page for our most recent privacy practices.