MRC Pierre-de-Saurel
Conservation of natural environments

The regional plan for natural environments is an obligation of the MRCs and the online platform has made it possible to prioritize the actions to be implemented on the territory for the conservation of environments.
Note: Links on this page direct to content in French
Context and need
The Pierre-de-Saurel MRC needed a tool to prioritize the actions to be implemented on our territory to ensure the conservation of woodlands, wetlands, natural meadows, waterways, their banks and their floodplains as part of its Regional Plan for Natural Environments, a legal obligation of MRCs.
The regional natural environment plan allows for the planning of the conservation of natural habitats throughout the territory, including forests, wastelands, waterways, marshes, swamps, ponds, aquatic plant beds and peat bogs.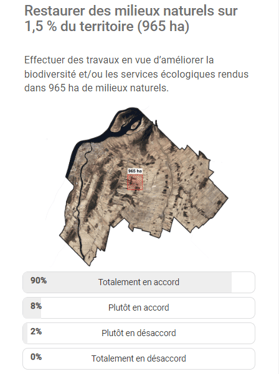 Methodology
The MRC has invested the necessary efforts to mount an accessible and well-structured consultation. This included:
Proposals often included cartographic representations to help participants situate themselves in relation to conservation targets
Some clarifications from the moderators provided a context for understanding the proposals
Two themes were set up with only two questions which allowed for quick feedback and comments if needed
The interactive map tool provided a different experience
The online platform was particularly chosen for this project because the prioritization of actions was visible in real time and the results transparent to the community.
Results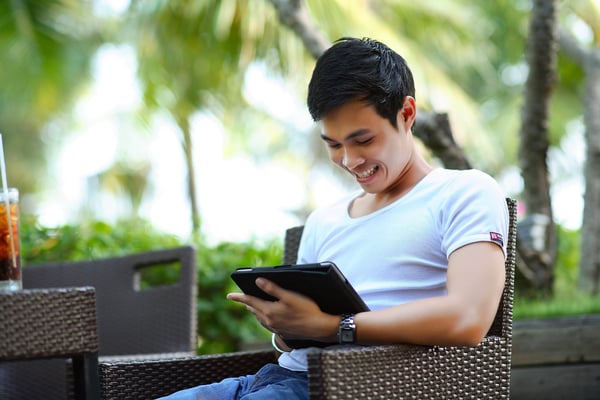 This was a first experience of online consultation for the Pierre-de-Saurel MRC community and there were some challenges with creating an account to participate and broadcasting the consultation.
The results are still satisfactory:
4 topics
14 proposals and 4 questions
735 votes
71 participants

Click here to see the completed consultation and the results.
Do the same and book your FREE demo!