City of Gatineau
How do you see your park?

The City of Gatineau is developing a development plan for Fontaine Park and they have collected input from their community with a mix of questions and proposals that allow the community to express itself effectively.
Note: Links on this page direct to content in French
Context and need
Following an extensive public consultation process conducted during the development of Gatineau's recreation, sport and community infrastructure master plan, the City was required to conduct various exercises to develop park master plans.
The consultation took place in early 2022, in the context of the end of the COVID-19 pandemic, and the Department of Recreation, Sports and Community Development decided to try Cocoriko for its consultations.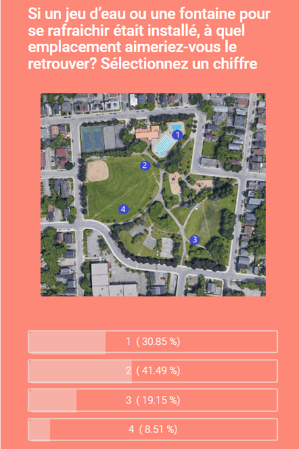 Methodology
The team felt the need to become familiar with online participation and the Cocoriko platform. They therefore chose a turnkey project that includes, in addition to the license and onboarding:
Assembly of the platform by the Cocoriko team based on the document(s) provided by the client
Assistance in writing questions and proposals
Consultation report presenting the results in an accessible and interesting way
For all six consultation topics, the City provided options and allowed citizens to add to them, although the majority chose to comment on the available proposals.

Interesting questions were also proposed, accompanied by several images to help the participant understand the suggestions.
Results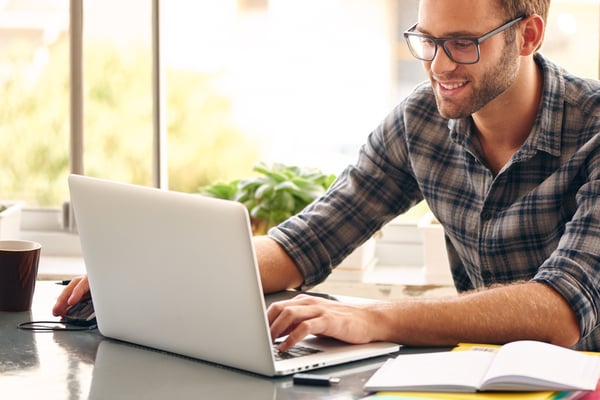 The Department of Recreation, Sports and Community Development shared with us that they have had an average of 10 to 15 participants at the in-person meetings that have been held to date to consult with the community on various park developments. The online consultation received over 150 participants!
In numbers:
6 topics: cool zone, vegetated zone, gathering zone, educational programming, teen and young adult zone, accessibility and inclusiveness
19 proposals and 17 questions
3414 votes
173 participants
Click here to see the completed consultation and the results.
Do the same and book your FREE demo!