Consulting your community has never been this easy!
An innovative platform for your public consultations!
Cocoriko is a consultation is an easy to use and friendly consultation platform that allows people to be a part of your projects so you can benefit from the collective citizen intelligence.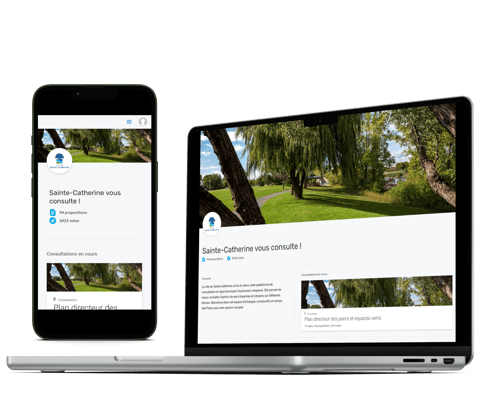 TO CONNECT
Cocoriko is a clean and simple to use environment! The administrators can launch a consultation in a few clicks. For the community, a participation that is flexible, fluid and intuitive in a few minutes.
TO ENGAGE
Cocoriko is a 100% quebecois business with values totally rooted in hte organisationnal culture. You can navigate in the platform by using both of the official languages of Canada.
TO CONSULT
The programmation developed by Cocoriko give you the key to guide your strategy in the good direction and allows you to ask your public about the important challenges in the community.
OUR PLATFORM
Cocoriko : Simple to use and a lot of participation
Some of our clients
THEY BELIEVE IN US !
some of our collaborators
WE MAKE A GOOD TEAM !
Discover the platform !
Make an appointment with one of our expert and get a FREE demonstration of the Cocoriko platform !