Why I wanted to create Cocoriko
Find out what led Yves Alary, founder of Cocoriko, to create this online public consultation company.
---
Do you find, as I do, that there is a lot of negative energy circulating in the media?
This is why Cocoriko exists.

If we rely only on the media (radio, TV, newspapers), we could believe that the population is systematically opposed to all projects. And it is even worse on social networks.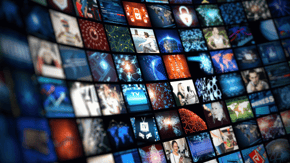 The reason is simple: the media is fueled by controversy and controversy. They all have the same goal of eliciting a reaction and capturing maximum attention. No wonder drama, misfortune, and controversy are so prevalent in our society's communications today.

In my opinion, when we give attention to a particular subject, that subject then influences the future events that will occur in our lives. The more attention we give to a situation or an idea, the more it comes true and repeats itself for us. According to this principle, one can imagine how drama and controversy can have a harmful effect on the development of individuals and our communities.

Cocoriko exists because I was looking for a more constructive and useful approach to our development. I wanted to find a way to be able to engage socially, without getting caught in a vortex of negative energy. Most importantly, I wanted to find a way to highlight all the things that we agree on, and build on that so that we could move to action more quickly.

So I set up mechanisms that allow for personal expression of opinion, but with the following important assets:
Highlight the opinion of the silent majority and better frame the contributions of the more vocal minority. Both aspects are important in the decision-making process.
Focus on constructive exchanges, and avoid debates that get out of hand.
Provide an easy-to-use participation tool that is accessible to as many people as possible.
Create a participatory environment where people feel safe to give their opinions.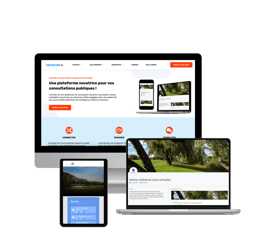 The platform was launched as a prototype in 2012, and it was a great pleasure to see it come to life. Over time, it has evolved a lot, and in 2021, we launched the second official version, which builds on the same great principles, but even better and easier to use! Since then, we have been in constant communication with our customers, and we are continuously making improvements to grow with them.
This year, in 2023, we are starting a major investment, in collaboration with the NRC (National Research Council Canada), to develop artificial intelligence algorithms to further increase the power of the platform and the speed of obtaining analyses of participants' feelings and opinions. It will be an exciting year!
Of course, the usual debates continue in the media, opinions are polarized in the networks, but at least I feel like I'm doing my part to help communities work better together and with their decision makers. It is Cocoriko's mission to help communities thrive by bridging the gap between leaders and the community with a simple and effective online collaborative space that facilitates transparent collective decision making.
Our vision is simple: to become the world's leading collaborative decision-making platform, leading communities around the world to realize their ability to collaborate healthily to create a future of their own.