Novatio Immobilier
Aylmer-Vanier Community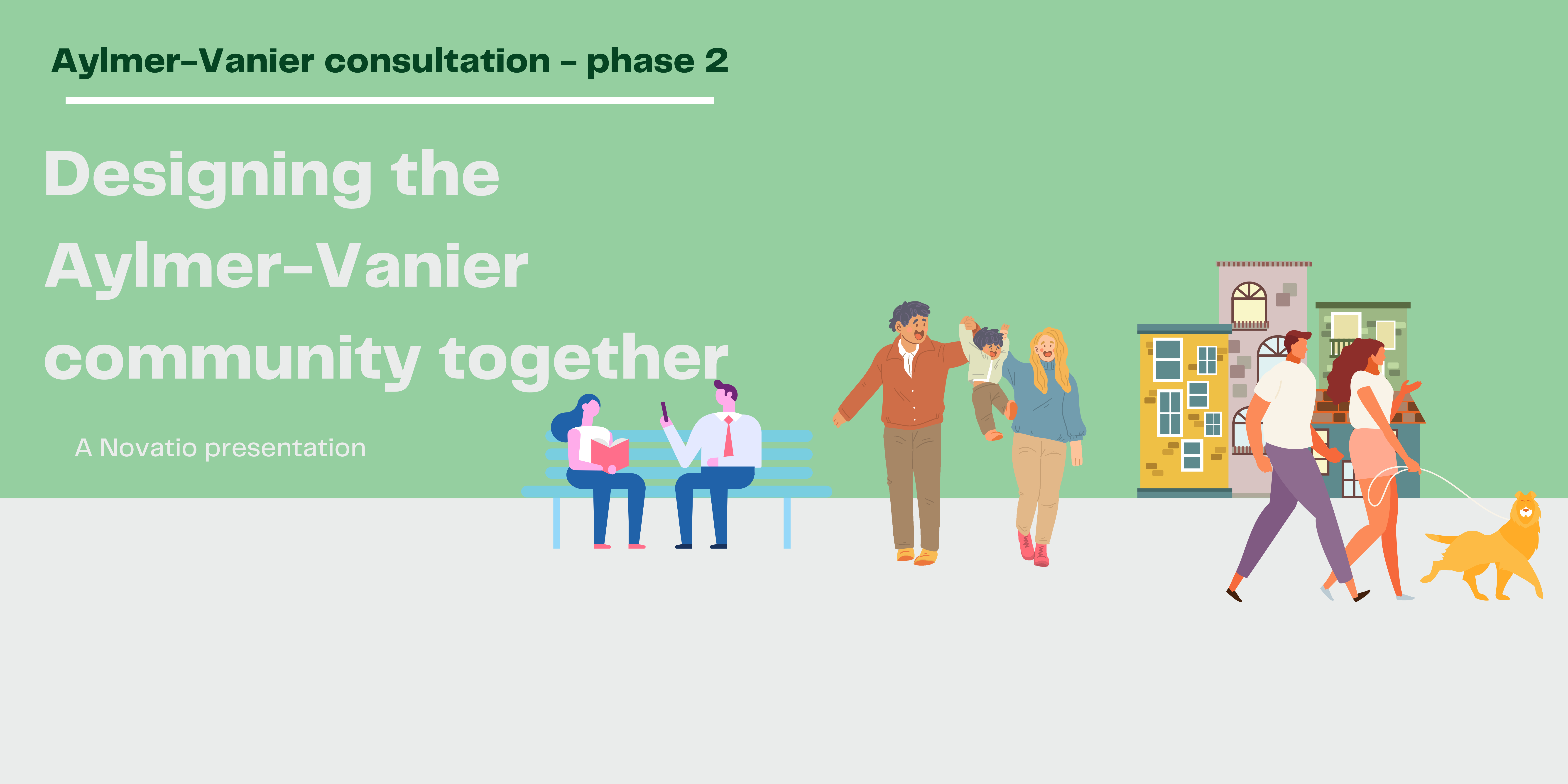 Novatio Immobilier will develop a project that includes residential spaces, a public square, shops and services as well as community spaces.
Note: Links on this page direct to French content
Context and need
Novatio Real Estate owns a large lot in a busy area of Gatineau, well visible from a main traffic artery and connected to another neighborhood. The development of the land includes residential spaces, a public square, businesses and services as well as community spaces. Click here for more details on the project.
With such a project that will have an impact on the environment, the developer has conducted several consultations starting with stakeholders including the neighbouring residents association and the city councillor.
Phase 1 The citizen consultation process began with an in-person meeting with approximately 30 people and continued online. The need for the online consultation was felt to reach more people in the community. Just over 60 people participated in Phase 1 of the online consultation and expressed their views on the proposed preliminary scenario. Three topics were covered:
Density, height, massing and zoning
Possible bonuses
Traffic and access to the project
Opinion on the three preliminary scenarios
Phase 2 The citizen consultation process followed the same model with an in-person meeting followed by the launch of the online platform. At the time of writing the case study, Phase 2 of the online consultation was still underway.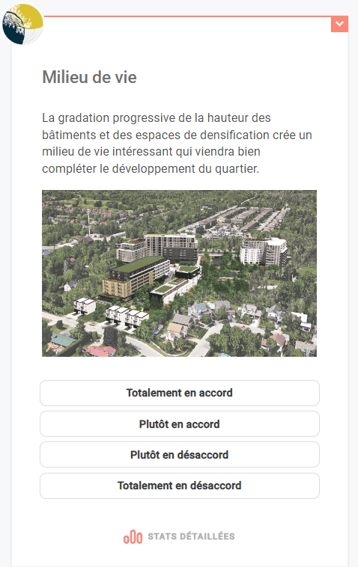 Success
The developer has received advice to consider the community's concerns in order to optimize its development scenario and the community perceives it as a responsible company that works in a collaborative manner.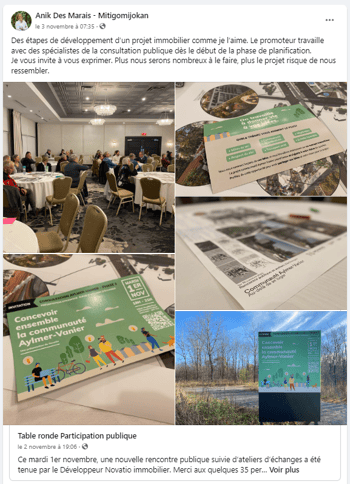 In figures
A consultation is almost always divided into several topics. For the Density, Volumetrics and Zoning topic in Phase 1 of the consultation (the most popular topic), the number of participants is very interesting.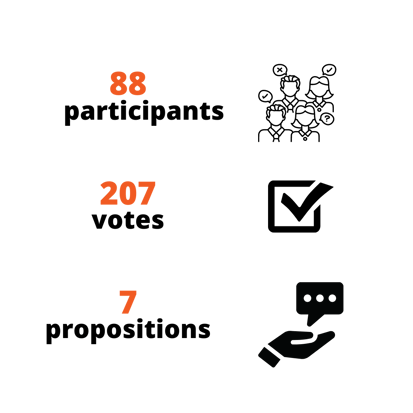 Impact
Following the first consultation, Novatio Real Estate refined the concept of several components of the project and returned to the population with a new phase of consultation. Here are the elements of Phase 2 of the consultation:
Public spaces
Living environment
Community Spaces
Creek Enhancement
Transition to the existing residential area
Interconnection - active transportation
Security
Height of the buildings
What questions remain unanswered?
Should other opportunities be explored to further enhance the development of this last piece of land in the neighborhood?

This approach demonstrates that the community is truly being listened to and that there is a desire to properly integrate the new real estate project into the environment. Click here to see the second phase of consultation.
Do the same and book your FREE demo!